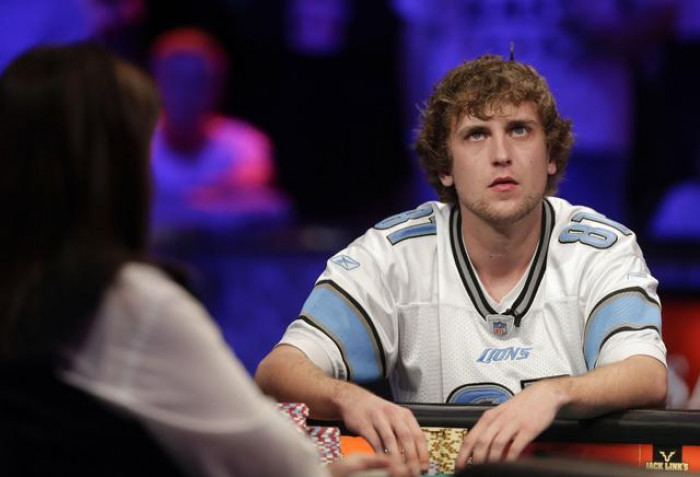 Mladi, 23-godišnji Rajan Ris pobedio je na najznačajnijem poker turniru u Svetskoj poker seriji (World Series of Poker) i osvojio 8,4 miliona dolara.
Ris je u dramatičnih tri i po sata finala pobedio Džeja Farbera.
Posle pobede na pitanje kako tako mlad igrač može imati toliko samopouzdanja, Ris je rekao: "Mislim da sam najbolji igrač na svetu".
Igra je završena kada je Farber uložio sve čipove s "damom" i "peticom" u piku, dok je Ris imao "keca" i "kralja" u hercu.
U prve tri karte koje su izašle, takozvanom flopu, bile su "četvorka", "žandar" i "desetka". To znači da bi s "damom" na četvrtoj (turnu) ili petoj (riveru) otvorenoj karti, Farber imao par, ali bi Ris imao kentu, koja je jača. Zato je Farberu bila potrebna "petica".
Na kraju nije izašla "petica", pa je Ris pobedio na osnovu toga što je u početku imao jaču kartu.
Ris je profesionalni igrač koji živi u Las Vegasu, dok Farber radi kao promoter u jednom klubu, a poker igra iz hobija. On je rekao da će nastaviti da radi taj posao, iako je zaradio 5,2 miliona dolara kao drugi u Svetskoj poker seriji.
Svetska poker seriji, u kojoj se igra "teksas hold em" (Texas Hold 'em) varijanta pokera, počela je u julu i u njoj je učestvovalo 6.352 igrača.